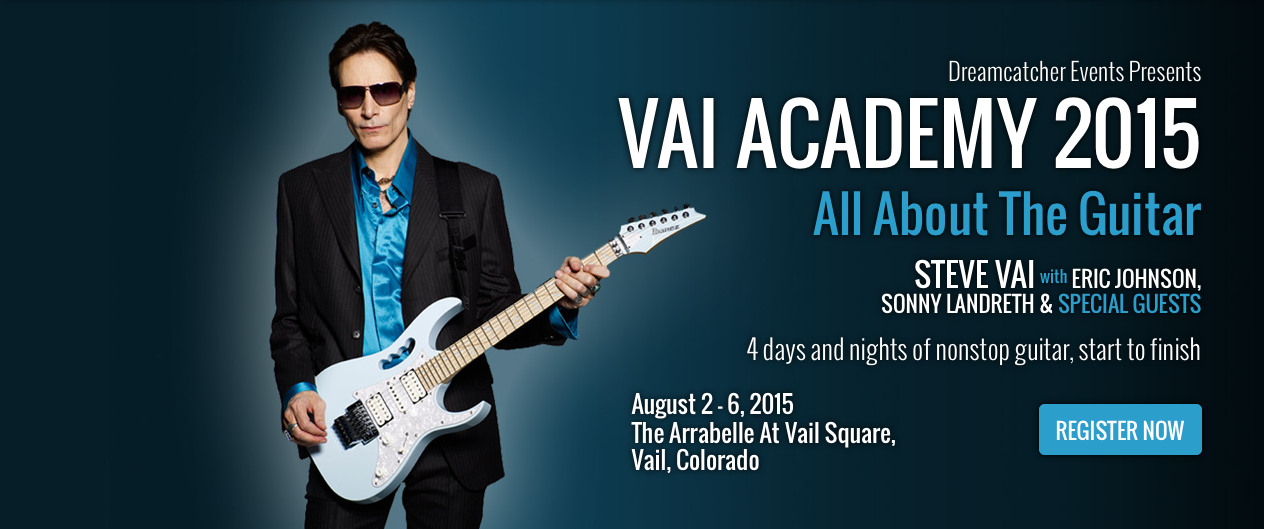 Steve Vai Academy: dal 2 al 6 agosto a Vail (Colorado)
Steve Vai è orgoglioso di invitarti alla Vai Academy 2015 questa estate al The Arabelle nella Vail Square di Vail in Colorado. Quest'anno la Vai Academy avrà il titolo di "All About The Guitar", dove sarà possibile trascorrere 4 giorni e 4 notti, scoprendo le complessità della chitarra mentre potrete fare delle jam con Steve e i suoi istruttori ospiti, selezionati con cura, quali Eric Johnson, Sonny Landreth, Dave Weiner, Philip Bynoe, Jeremy Colson e Stig Mathisen.
Musicisti di ogni età e livello sono i benvenuti.
Per maggiori informazioni potete visitare il sito www.vaiacademy.com