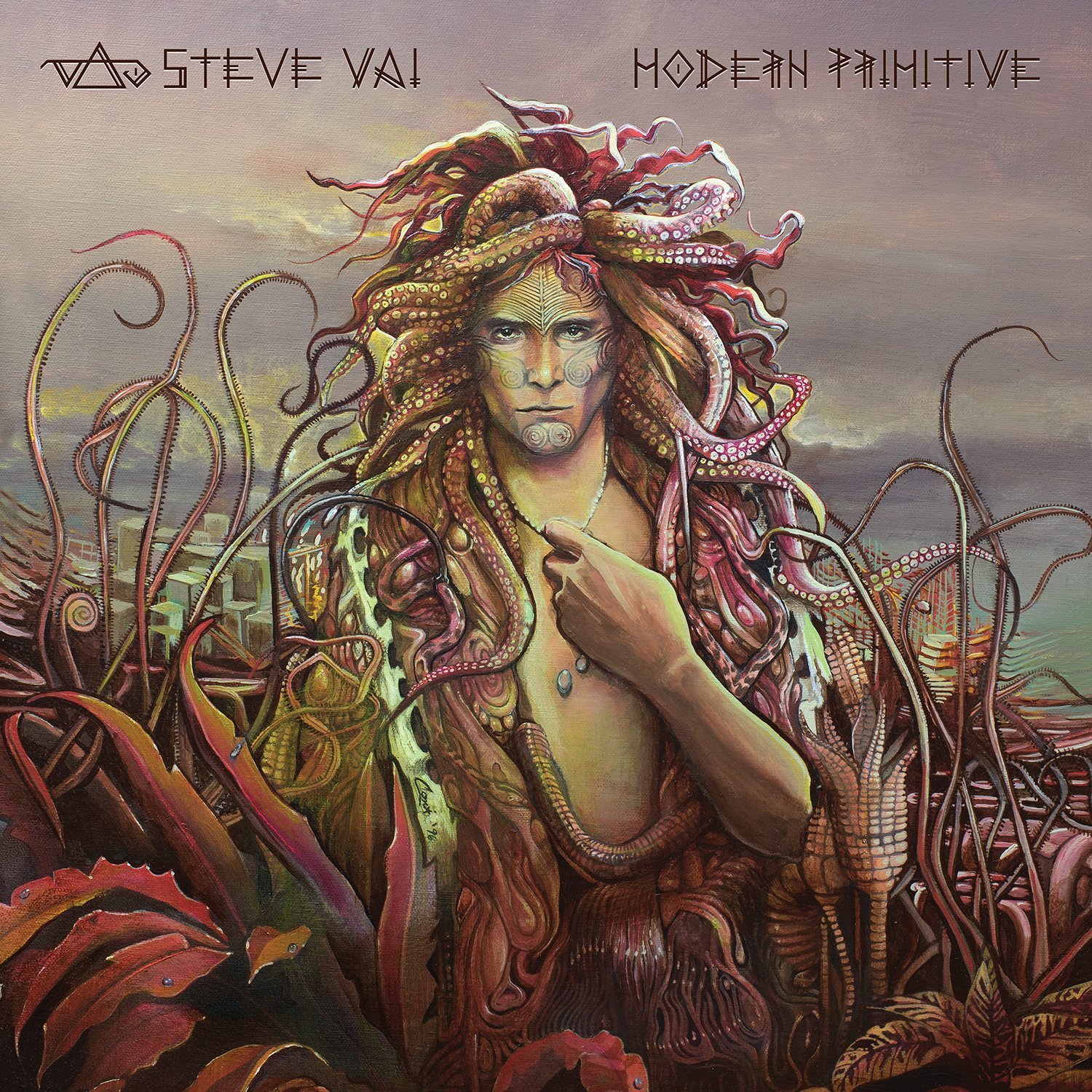 Modern Primitive – Passion and Warfare 25th anniversary edition in uscita il 24 giugno 2016
Legacy Recordings, divisione del catalogo della Sony Music Entertainment, pubblicheranno Modern Primitive / Passion and Warfare 25th anniversary edition, doppio cd di tracce mai rilasciate, il prossimo 24 giugno. Il disco è disponibile in prevendita qui: http://smarturl.it/Vai_MPPAW_Amazon
Steve Vai e Legacy Recordings commemoreranno il 25esimo anniversario di Passion and Warfare con un doppio disco che include la prima registrazione di Vai, Modern Primitive.
Basata su pezzi di canzoni e work in progress registrati da Vai successivamente dopo l'uscita di Flexable, il suo album di debutto nel gennaio 1985.
"La musica di Flexable è largamente differente da Passion and Warfare, che si potrebbe pensare che non sia lo stesso ragazzo a registrare entrambi i dischi", le parole di Steve nelle note. "Modern Primitive è il collegamento mancante tra le due registrazioni. Una sorta di Cro-Magnon Vai".
Recentemente remasterizzato dai nastri analogici originali, Passion and Warfare 25th anniversary Edition include, come bonus track, 4 tracce inedite registrate dalle session di Passion and Warfare.
Modern Primitive / Passion and Warfare 25th Anniversary Edition uscirà in 2 cd, mentre sarà possibile acquistarli separatamente su piattaforma digitale.
Modern Primitive / Passion and Warfare 25th Anniversary Edition
Modern Primitive
Bop!
Dark Matter
Mighty Messengers
The Lost Chord
Upanishads
Fast Note People
And We Are One
Never Forever
Lights Are On
No Pockets
Pink and Blows Over: Part 1
Pink and Blows Over: Part 2 (Mars Attack)
Pink and Blows Over: Part 3 (Jazzbo Paddle-foot)
Passion and Warfare 25th Anniversary Edition
Liberty
Erotic Nightmares
The Animal
Answers
The Riddle
Ballerina 12/24
For Love Of God
The Audience ls Listening
I Would Love To
Blue Powder
Greasy Kid's Stuff
Alien Water Kiss
Sisters
Love Secrets
Lovely Elixir (Bonus)
And We Are One (Solo #2) (Bonus)
As Above (Bonus)
So Below (Bonus)