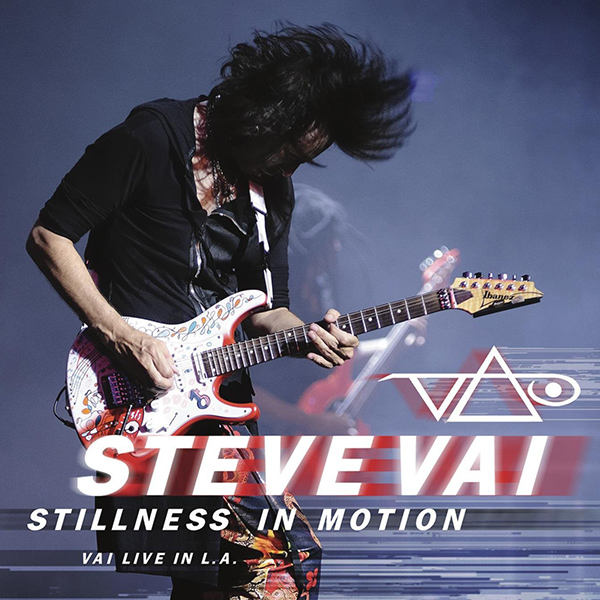 7 Aprile 2015
Steve Vai
Sony
Disponibile in 2CD e 2DVD, Stillness in motion è la fedele registrazione del 49mo concerto del monumentale The Story of light World Tour.
Dal 2012 al 2014, The Story of Light World Tour ha totalizzato 253 show tra concerti, masterclass e concerti con varie orchestre in 52 paesi.
In aggiunta al concerto tenuto al Club Nokia, i 2DVD di Stillness in Motion includono un disco bonus dal titolo "The Space Between the Notes (Tour Mischief)", un video diario con più di tre ore e mezzo di footage e backstare durante il tour.
"Dire che questo tour è stata una forte esperienza di vita è come dire che il sole è caldo", scrive Steve Vai nelle sue note personali per Stillness In Motion.
---
Tracklist #1
1. Intro/Racing the World
2. Velorum
3. Band Intros
4. Tender Surrender
5. Building the Church
6. Gravity Storm
7. Weeping China Doll
8. John the Revelator
9. The Moon and I
10. The Animal
11. Whispering a Prayer
Tracklist #2
1. The Audience Is Listening
2. Rescue Me or Bury Me
3. Sisters
4. Treasure Island
5. Salamanders In the Sun
6. Pusa Road
7. Frank
8. The Ultra Zone (CD Version)
9. Build Me a Song L.A.
10. For The Love of God
11. Taurus Bulba